Provide a healthier environment


FOR EMPLOYEES AND CUSTOMERS

In these unprecedented times, business sanitizing and cleaning services are no longer seen as a luxury, but as a necessity. We are the resource your business can count on to keep your facility clean and ready to welcome your staff and customers.
Let us help you with
protection against COVID-19
We can meet with you to understand your facility's traffic patterns and occupancy levels to determine your specific needs. This will allow us to understand how we can increase the frequency of cleaning service to help reduce cross contamination or other specific actions to help you maintain a healthy facility for your customers, your employees, and yourself.
Let Us Make
Your Life Easier
CBM is committed to creating and maintaining a clean, safe and productive working environment. We know that your time is valuable and shouldn't be spent supervising maintenance staff. By partnering with us, you can focus on your job, not ours.
EXPERIENCE THE
CBM DIFFERENCE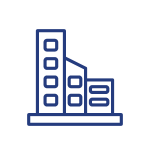 During an on-site assessment, we will take the time to learn everything about your business.
 Your Service Coordinator will oversee the execution of our services. They are the liaison between our team and yours to ensure all of your needs are being met.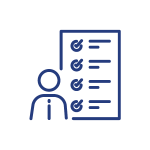 We will check to make sure your team is fully adhering to your  Custom Cleaning Schedule. Using the Swept™ janitorial software, supervisors will submit reports and proactively address any issues.
Got a question? We are here to help with all your cleaning and maintenance and needs.
Sanitizing services do not prevent person-to-person
transmission or reintroduction of microorganisms to a facility.
We recommend that you and your employees remain
attentive and follow CDC Guidelines for reducing
transmission in the workplace.